Dear MID Ratepayers,
Like urban centers across the country, downtown Seattle continues to grapple with the effects of the coronavirus pandemic. As the region's jobs, tourism, retail and cultural hub, downtown has felt the brunt of the economic impact.
With private and government employers asking staff to work from home, convention and cruise business on hold, and arts, sports and cultural attractions largely closed, we've seen a large drop-off in daily foot traffic in and around downtown. In November 2020 alone, foot traffic decreased by 56% compared to the same time last year.
Since March, more than 155 downtown businesses have permanently closed. Many stores and restaurants remain boarded up, and we're seeing a growing unsheltered population within downtown as more people in crisis are living on sidewalks, in parks and in public spaces.
With the challenges facing us, your investment in our downtown has never been more important. With support from property owners like you, our teams are working every day to enhance the conditions downtown.
Our Clean Team ambassadors provide daily services in every neighborhood across the 285-block MID boundary in downtown. They collect trash, leaves and biohazard waste, remove graffiti and pressure wash sidewalks. Our Safety Team continues to ensure a welcoming experience for everyone, while MID-funded Park ambassadors are caring for our downtown parks and public spaces. Our Outreach Team is working to help move unsheltered individuals to services and housing during these particularly challenging times.
We're continuing to tell the story of downtown's economic impact on the city and region and communicating what's necessary for recovery to local, state and federal public officials and the media.
While we're optimistic about the future, we anticipate a full economic recovery will be a long and slow one. Within that context, the MID Ratepayer Advisory Board approved a reforecast budget in November that included more investments in public safety, public-realm beautifications and additional funds for extra cleaning equipment and homeless outreach. The Advisory Board also approved funds to support an eventual recovery campaign for 2021, aimed at improving the downtown experience and welcoming people back to the heart of our city.
The impacts of coronavirus on downtown present historic challenges around economic recovery, transportation and mobility and our desire to maintain a vibrant, clean and safe public realm. We appreciate your continued support and investment as we work to bring the vibrancy and economic health back to our center city.
For further information, please visit downtownseattle.org/mid.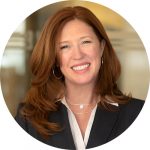 Sincerely,
Mary Bingham
MID Ratepayer Advisory Board Chair
Director, Property Management Clise Properties, Inc.