Dear MID Ratepayers,
After being the first urban center in the country to feel the health and economic impacts of the pandemic, downtown Seattle is beginning to reopen. Workers are returning to office buildings, visitors are venturing back, and more restaurants, museums and attractions are reopening every day. Compared to this time last year, foot traffic in downtown is up 57% and hotel occupancy has risen to 44%.
Investments made by Metropolitan Improvement District ratepayers are essential to ensuring downtown Seattle emerges from the pandemic healthy, vibrant and ready to compete with urban centers across the country.
As the new chair of the MID Ratepayer Advisory Board effective July 1, I will help oversee the $3.2 million investment recently approved by the MID Board to support a multifaceted downtown recovery strategy. MID assessment funds will be put toward enhancing the public realm and the downtown experience, with a focus on safety, cleaning, activations and marketing.
More specifically, we'll be contracting with off-duty Seattle Police officers for added safety patrols, hiring a new homeless outreach case manager, investing in new cleaning equipment and adding more cleaning ambassadors. We're also contracting for additional cleaning services at key entry points into downtown. We'll continue public space improvement efforts throughout the district, including bringing in art and working to beautify empty storefronts and buildings.
To encourage local residents and visitors to come and stay downtown, we're expanding events throughout downtown all summer long. Starting in July, we'll execute a record 75 free concerts, bring live musical theatre to the public realm, host outdoor family movies and more. For returning workers, we're sponsoring Welcome Back Weeks in July and September. This summer, we'll launch a regional advertising campaign to help reintroduce locals to downtown and invite them back to shop, dine and play.
Thank you for your continued investment in downtown Seattle and our efforts to advance recovery.
For more information, please visit downtownseattle.org/mid.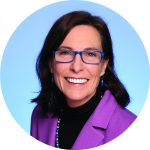 Sincerely,
Lisa Nitze
MID Ratepayer Advisory Board Chair
Vice President, Marketing, Investments & Community Relations, Nitze-Stagen